Ez Çawa Dikevim Hemp Interstate ya Pargîdaniya Xwe?
Bill Fermana 2018-an eşkere eşkere barkirinê navgîniya hemp dide, lê ev nayê vê wateyê ku yasaya daraza dewletê cûdahiya di navbera bara we ya kanabisê ji ya ku ji 0.3% THC-ê pirtir e. Mirov hîn jî ji bo veguhastina kulîlk kulmê girtin û bi zagonî distirê.
çawa ku kulîlk kulîlk bişînin
Van pênc xalên li ser navnîşa xwe binav bikin ji bo barkirina hemp interstate.
planek heye.
nameya (agahdariyê) vegirtina yasayê.
kûçikên tiryakê nikarin marîjûana ji hemp bibêjin
COA hespê xwe îsbat dike
lîsans û tomara ji bo xwediyê wê
hişk û ewlehî ajotinê.
Em ê nîqaş bikin Shippingandina Belê bi ewlehî û xalên jorîn, ên ku di vîdyoyê de ne jî, veşêrin. Bi şandinên xweyên hempî ji şîrketa we re serfiraz be. Consultêwirîn a parêzerê hemp di derbarê karsaziya we de ye ku parastina wê ji xetereyên veguhastinê werbigire.
Bi Hişyarî empandina Hemp Company ya Pargîdaniya xwe Plan bikin
Di 2019, hemp federasyona qanûnî ye lê ne bêyî ti rêziknameyekê. Çandinî û pêvajoykirina hêmbûnê pêdivî ye ku bi rêzikên federal ên ji bernameya Pîlotê berê ya Hemp, an qanûnek dewleta din a ku çandiniya hemp destûr dide re rêzê bigire. USDA heya sala 2020 heye ku rêziknameya xweya dawîn a hemp serbest berde. Sûkên kelûmelên hêmbûnê bi tevahî mazin nebûne.
Dansala mezinbûnê ya 2019-an dê di dehsalan de li Dewleta Yekbûyî ya herî mezin be. Dê şandinên hêmbûnê werin, û dibe ku zagona zagonê berhema ji bo marîjûana neqanûnî tevlihev bike. Li vir awayê ku hûn hempa xwe bi ewlehî digihînin cihê xwe ev e.
Planek ji theandina Hemzeyê re heye
Planek, an prosedurek pargîdaniyê bang bikin, barkêşiya kerpî ne wekî rêça çandiniyê ye ji ber ku 80 salên çûyî cops nekişîne ser baxên genimê.
Pêdivî ye ku plana we prosedurên ji bo veguhastina barkirina barkêş û paketek qanûnîbûna danûstendinê belge kiribe. Nameyek ji rayedarên bicihanîna qanûnê re dikare derbarê zagona nû de hin zelalî peyda bike û bersiva pirsên wan bide.
Nîşana qanûna bicîhanîna barkirina hemd
Nameyek, an hişyarî, ji bo vegirtina qanûnê di doza we de ku berîka weyê binçavkirî dê alîkar be ku nîşan bide ka çima pargîdaniya we çi dike bi tevahî qanûnî ye.
Nameyek baş ji bo bicîhanîna qanûnê dê:
qanûna federalî di derbarê hemp de binivîse
qanûna federalî ya di derheqê rêwîtiya navgîniya hemp de qala bikin
sertîfîkayên analîzê yên hemp (COA) bi nav bikin
diyar bikin ku kûçikên narkotîkê ji ber terpenesên di nav hespê de hişyariya erênî ya derewîn hene
ji bo parêzerê xwe agahdariya têkiliyê peyda bikin.
Kûçikên Derman Bi Barkêşiyên Hempneyê re Naxebitin
Kîmyewî ya ku esrar dike marîjûana neqanûnî kanabinoîdek bi navê Delta-9 THC ye, an carinan tenê bi THC kurt dibe. Kûçik ji ber vê kîmyewî bêhn nakin. Di şûna wê de, kûçikên narkotîkê têne fêr kirin ku ji bo hin terpenoîdên di nebatê esrar de bîhn dikin. Van terpenoîdan di hemp an marîjûana de hevpar in. Li vir ya herî zêde ye terpenên hevbeş ku di hemp de têne dîtin.
Pinene
Linalool
Myrcene
Limonene
Caryophyllene
Humulene
bisabolol
Ocimene
Calencene
Terpinolene
Geraniol
terpineol
Ew terpen in ku çima bêhn û çêjên kanîyê, an marîjûanê, xwediyê pirrengî ye. Kûçikên derman tenê ji çend terpeneyan bêhn dikin. Kûçikên narkotîkê ji bo beta-caryophyllene bîhn dikin. Bi taybetî, kûçikên tiryakê ji bo oxide Caryophyllene, ku alava encamdana rûnê kanabisê ye, difiroşe, ji ber ku caryophyllene terpinoidê herî gelemper e.
Kûçikên tiryakê ji Pinene, an oksîdên wê jî bêhn dikin, ji ber ku çiqas pinene di esrar de ye û dema ku bi kariyofîllene re têkildar dibin, encam pir caran esrar e - lê esrar hemp jî tê de ye.
Barkirina Sermiyalê bi Shixulê Hemdem re bikin
Sertîfîkaya Analîzê (COA) sozek e ku ji hêla saziyek ceribandinê ve wekî naveroka hemp a ku hatî ceribandin tê dayîn. Dewletan timûtim tesîsên ceribandinê pejirandin ku ceribandina kana pîşesaziyê birêve dibin da ku hikûmet neçar be ku bêtir karmendan bistîne. Van pargîdaniyên ceribandinê esrara we, an hemp an marîjûana, analîz dikin û ji bo çi tê de COA peyda dikin. Profîla kîmyewî ya tevahî nebatê kanabis divê li ser COA-yê were peyda kirin, lê li vir xalên sereke hene ku ew hewce ne ku evan bikin:
Pargîdaniya ku ceribandina labê pêk tîne
Labê ji pargîdaniyê pargîdaniyek sêyemîn e
profîla cannabinoid ya hemp
terpene profile (xalên bonus)
Analîziya Metal ya giran
Analîzên pençeşêrê
Shippingandina barkirina bermayî ya pêdivî ye ku pêdivî ye ku COA partiyek sêyemîn a serbixwe bi pêgirta hemp ve jî bixwe heye. Di nameyê de ji bo cîbicîkirina yasayê divê COA jî wek pêşengehek ji bo hînkirina bêtir û çareserkirina her tevliheviyê bin da ku şansê şandina deriyê weyê hempîşeyê kêm bibe ..
Rêça Rêwîtiya xwe ya Hemam Plan bikin
Vê çavkaniya ji vîdyoyê ye ku nexşeyek bi rengek rengîn dide we da ku hûn bibînin ka dewlet ji bo hemp destûr didin û çi dixwazin naxwazin.
Bînin bîra xwe, gelek girtin ne bi tenê li Idaho, an Iowa, an dewletek ne-hemp çêdibe. Heya dewletan dê qanûnên hemp ên qanûnî sepandina qanûnê tevlihev kirine û di encama girtinên neheq de encam dane. Sedemek bêtir heye ku hûn nexşeyek hebe, pelê xweya veguhastinê kaxez bikin, û her weha ..
Dema .andina Hemp Hişyar & Bawer Bikin
Ev bê gotin derbas dibe, lê dîsa jî tê gotin. Ajokarek rast hebe. Hemî îşaretên vegerê û çirayên dûvikê venêrin. Ji şansê neheq ê ku hûn bikişînin - an jî qeza nebin. Nivîsîn û ajotinê nekin. Ne vexwe û ne ajot. Li ser lîsansên mêjûyî… û hwd ajotin. Dema şandina hemp hişyar be.
Xwarzî emrê weya nû yê lawikê mezin dike.
Call heke hûn dixwazin li ser pargîdaniya xweya hêmbûnê bi parêzerên me re biaxivin telefon bikin. Heke we qîmet jê girt, spas û azad bifikirin ku vê parve bikin.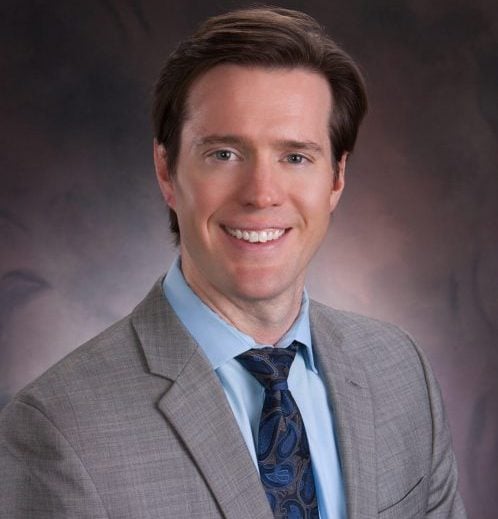 Thomas Howard
Parêzerê Cannabis
Thomas Howard bi salan di karsaziyê de ye û dikare alîkariya we bike ku berbi avên ziravtir biçin.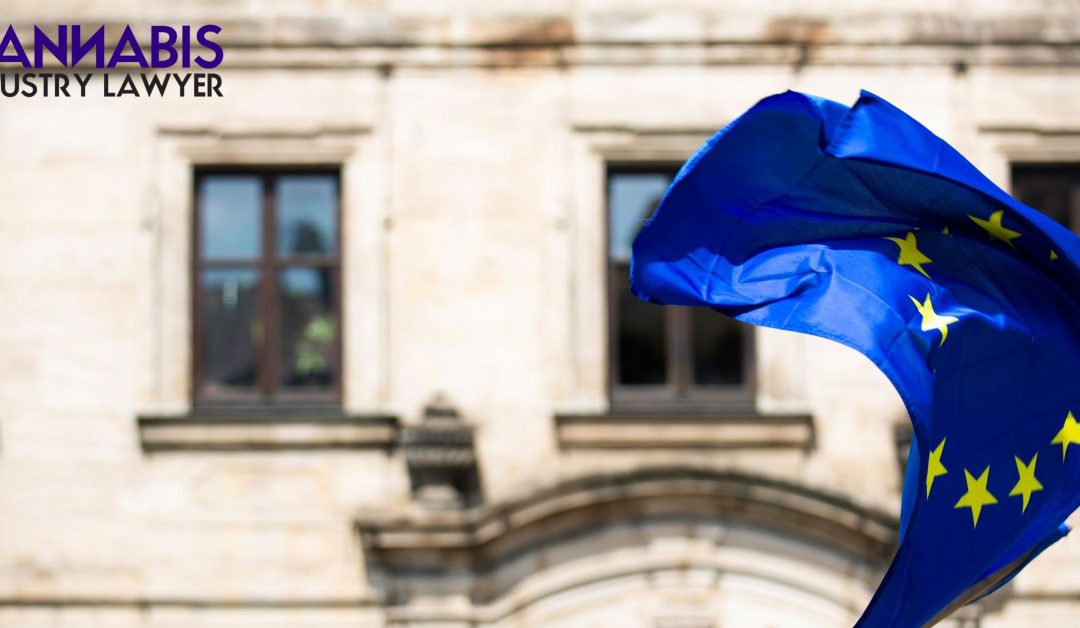 Dadgeha Dadrêsî ya Ewropî Rêzikên CBD na Narkotîk Dadgeha Dadrêsiya Ewropî Rules CBD ne Narkotikek, pencereyek nû ji bo reformek li ser rêziknameyên CBD li Fransa û li seranserê Ewropa vedike û dibe ku rêwerzên din ên neteweyî neçar bike ku tixûbên heyî ji nû ve vekolînin ...
Ji bo Karsaziya We Parêzerekî Kanabîsê Pêdivî ye?
Parêzerên me yên karsaziyê jî xwedan karsaziyê ne. Em dikarin ji we re bibin alîkar ku karsaziya we saz bikin an jî ji parastina ji rêzikên zêde barbar bibin alîkar.

316 SW Washington St,

Suite 1A

Peoria,
IL 61602, USA
Telefonê me bikin 309-740-4033 || e-nameyê me tom@collateralbase.com

150 S. Wacker Drive,
Suite 2400 Chicago IL, 60606, USA
Telefonê me bikin 312-741-1009 || e-nameyê me tom@collateralbase.com

316 SW Washington St,

Suite 1A

Peoria,
IL 61602, USA
Telefonê me bikin 309-740-4033 || e-nameyê me tom@collateralbase.com

150 S. Wacker Drive,
Suite 2400 Chicago IL, 60606, USA
Telefonê me bikin 312-741-1009 || e-nameyê me tom@collateralbase.com